Down to Earth: Why is the story of climate catastrophe so hard to tell?
(with Tim Requarth)
The first bomb didn't kill anyone.
I hold my breath as the top of the skull is removed. Skullcap comes to mind. The spinal cord is snipped and gloved hands reach in to grasp the wrinkled gray meat of the brain.
The tissue of a living brain is soft, like custard. Put a finger to it and it gives. Blast a bullet through it and it splatters. Removed fresh from the skull, a human brain will quickly succumb to the pull of its own weight, slumping out of shape like warm Jell-O.
To trace is also to draw or sketch. Create from clues with care, as what you read in(to) the snow can take on a life of its own, rough beasts of twig and ice tapping tattoos on the inside of your skull.
"Perhaps "mother" does not mean to disavow the former self, even as desires shift and new desires, previously unimaginable, come into view along a new horizon.
Perhaps the most urgent question is one we will never be done asking: for what utopia are we to pine?"

We are wreaking havoc on the planet. Scientists predict that half of all living species will be obliterated by the end of the century, and in this age of man-made destruction it seems obvious we should try to salvage some of what's left.
(with Tim Requarth)
Insights into these mysteries of human language acquisition are now coming from a surprising source: songbirds.
AAA: "The idea is that there are natural resources that we're going to run out of on earth—or that we don't have very much of to begin with—that the company can procure in space by mining asteroids."
Pattern, of course, can also mean method. How to spin the silk that will make the dress. Best practices in caterpillar husbandry.
JB: "I worry very much that we will not solve the wage-gap problem, that the people who are running the robots while they're talking about UBI [universal basic income] will still be so enamored of what they've created that wages will remain flat… We need a living wage. I mean, it's as simple as that. So I worry that people will lack the work they need to support themselves while, at the same time, business leaders who live in a techno-utopia will realize too late that there's no one left to buy their products."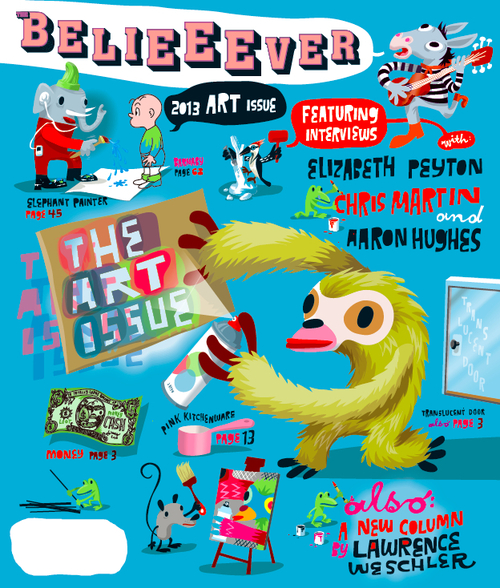 AH: Turn off your TVs and go to a VA hospital. Just sit there. Don't ask anyone any questions, just go sit in the cafeteria and watch, and make a judgment about the war and about veterans. Just sit there watching.
DR: Even though they look like like a fish, more like a fish than us, there is this warm-eyed mammal, this eye-to-eye contact. There's somebody in there.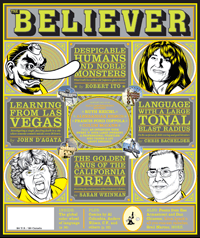 In the poetry world, where convincing a publisher to put out your book is like convincing a stranger to toss all their clothes out of an airplane, chapbooks are the currency of the young and the previously unpublished. But they are also the currency of established poets enamored with the brevity of a form which, like the novella, allows for a more compact mode of expression.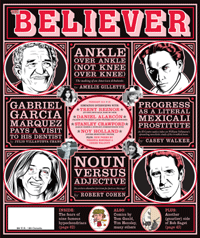 Every history is a story, a marshaling of evidence to support a particular reading of the past. Of the Silk Road or Nordic myth. Of Alexandria or pirates or the atom bomb.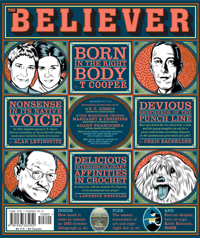 Taken together, these two books represent a departure from history as most of us learn it, both in form and content:Celebrate People's History is a radical retelling of history by contemporary artists; Signs of Change is a visual record of historical events themselves.
These few sentences set off some unexpected alarm bells, so we decided to take a closer look at some of the science upon which Imagine is built, specifically neuroscience...
(with Tim Requarth)
For most of the past century the scientific consensus held that the adult human brain did not produce any new neurons... Recent work now suggests that one role may be to help the brain recover from traumatic brain injury.
Young granule cells help form new memories, but as they get older they switch roles to helping recall the past. Newer granule cells pick up the slack, taking on the role of helping to form new memories.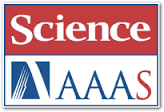 (with Tim Requarth)
In a small but elegant museum on Manhattan's west side, one finds watchful Buddhas, many-limbed goddesses, and tapestries depicting religious visions. The Rubin Museum is a place where people come to learn about Himalayan art, but for three months of the year it is also a place where people come to learn about the science of the human brain.
I recognize a scallop-backed chair, an African mask, and a rusted chandelier with only a few mismatched crystal teardrops clinging to its emaciated arms... Adams has discovered most of these objects in Harlem, his home for nearly twenty years. Some are valuable antiques, others are not. Many of them, like the chandelier overhead, have been rescued from a future as refuse.
BOOKS: CONTRIBUTING AUTHOR
Focused on in-depth long-form journalism and essays, What Future tackles issues critical to our future: climate change and human migration, feminism and gender politics, digital rights and AI. From the food systems of the future and built environments to constantly evolving systems of justice and surveillance, what kind of future do we envision for people and the planet?
The recent shift in conservative rhetoric exploits legitimate scientific uncertainty that most scientists agree is irrelevant to crafting responsible climate policy.
The real hope is that some corals survive long enough for human civilization to wean itself from a carbon-based economy... Letting go is not the same as giving up.
If the olm eventually disappears, Slovenians will have to wrestle with a new national identity. They will no longer be the country of dragons but the country where the dragons died.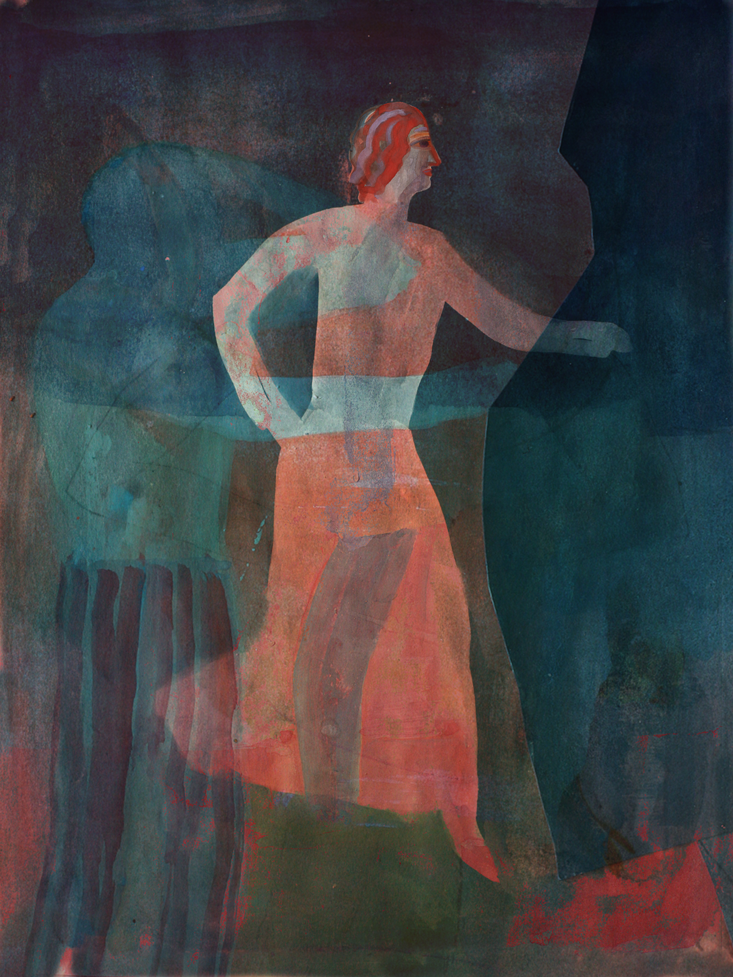 Cosmonaut of my own anatomy, I go deeper and become aware of stomach and gut, the spaces carved out for food and waste and fetus, all of it pulsing as the bone case yawns open, then draws shut, with every breath.
Nagigi's problem is one we all share: How can dwindling ocean resources support a swelling human population?
We're here to rifle through some 2,000-year-old trash, to see what clues it holds for conservation today.
"At the very least, these are unprecedented times that call for new kinds of narratives—or perhaps new forms, entirely—that help make sense of our interrelated lives on a warming planet."
Rather than being dismissed as anthropomorphic flapdoodle, animal cognition has now emerged as a vibrant field of respectable scientific inquiry.
(with Tim Requarth)
In the mid-'80s, the political philosopher James Flynn noticed a remarkable but puzzling trend: for the past century, IQ scores in every industrialized nation have been steadily rising.
(winner, 2016 AOA Award for Excellence in Health Journalism)
As American health care barrels toward an unprecedented physician shortage, DOs are stepping up to fill the widening gap. Currently, 1 in 4 doctors in the US is a DO.
She is fascinated by the minute—faberge eggs, a single flower, a stray thought—and often focuses her attention on the sights from which we normally avert our eyes—death and decay, rotting bodies and the limits of the flesh—but that can allow for surprising beauty.